Meet Dr. Bekele
Daniel Bekele, MD, AP, is an Assistant physician  practicing primary care at North City Urgent Care (also known as St. Gabriel Clinic) in St. Louis. Dr. Bekele delivers compassionate care for the community driven by his extensive travel and education, and his desire to help people.
As an undergraduate, Dr. Bekele studied public health at Alemaya University College of Agriculture (now Haramaya University College of Agriculture) in Haramaya, Oromia, Ethiopia. He went on to complete general and liberal arts courses at the Community College of Aurora in Aurora, Colorado, followed by studies in computer science at Colorado Technical University in Denver.
Dr. Bekele found his true calling in medicine and attended Ross University School of Medicine . He did clinical rotations in various hospitals located in Miami, chicago and detroit. After graduating from medical school, Dr. Bekele worked as a volunteer visiting researcher at the Cleveland Clinic Florida in Weston, Florida, where he took part in more than 15 clinical research studies.
Dedicated to improving the health of St. Louis men and women, Dr. Bekele is proud to offer personalized preventive and primary care to each patient while also meeting their urgent and acute needs.
About the Practice
Led by Dr. Daniel Bekele, North City Urgent Care provides urgent and primary care services to St. Louis and the surrounding communities. The clinic is conveniently located in the northwest area of St. Louis, close to the Missouri neighborhoods of Hillsdale, Hamilton Heights, and Wells-Goodfellow.
The compassionate team at North City Urgent Care provides services and urgent care for non-life-threatening conditions and common medical symptoms, including administration of vaccinations and treatment for infections, sore throats, skin conditions, and sprains.
Other convenient services include primary care, such as annual physicals and routine screenings. The North City Urgent Care staff also routinely manages common chronic diseases and medical issues, such as asthma, diabetes, hypertension, and COPD.
Patients with possible serious conditions like severe bleeding, stroke symptoms, chest pain, head trauma, or difficulty breathing should call 911 for ambulance service or head to the nearest hospital emergency room.
At North City Urgent Care, no appointments are needed and walk-ins are always welcome. Patients can pre-register through the online portal for faster service.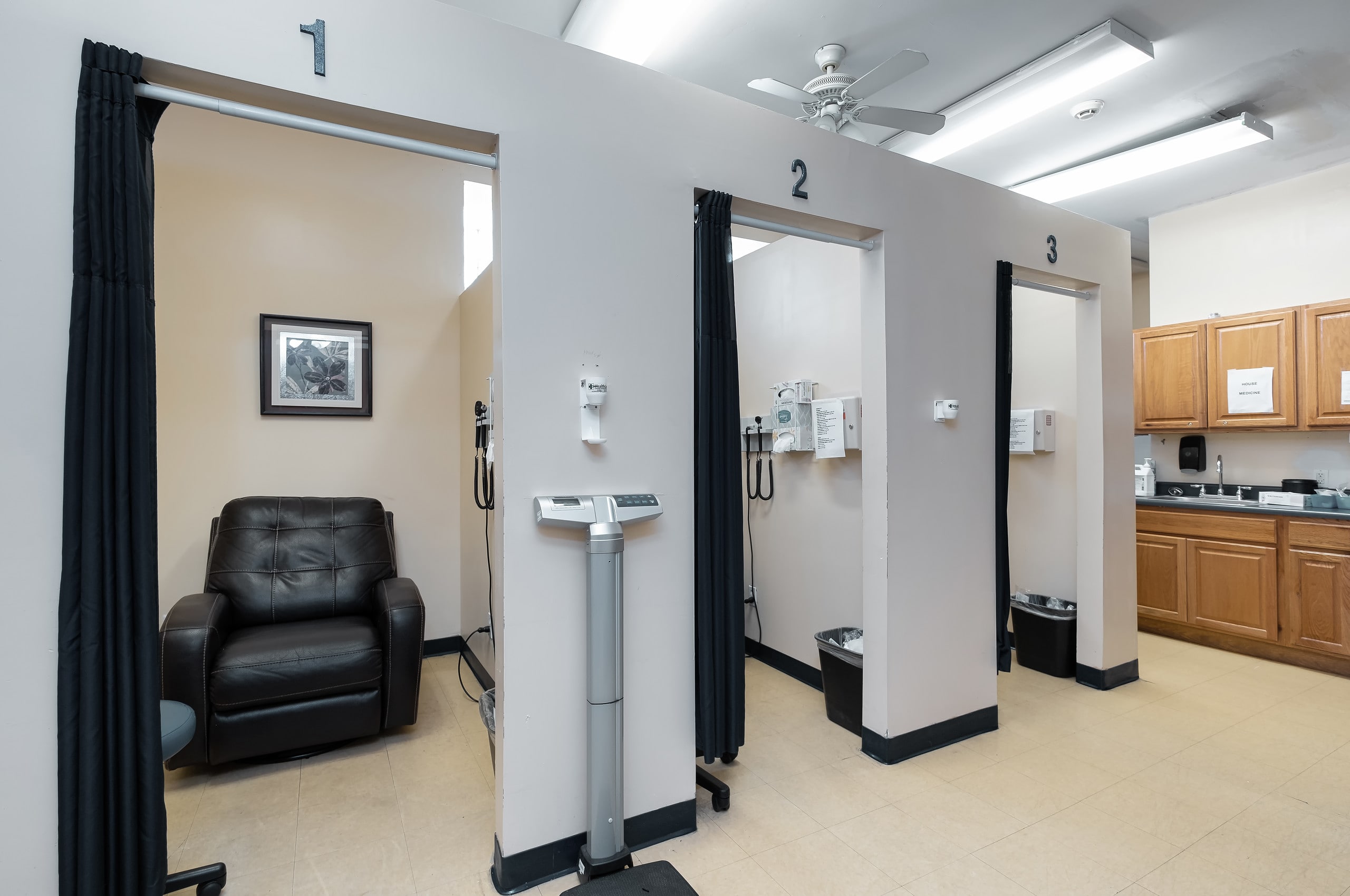 Inside St. Gabriel Clinic at North City Urgent Care